Employee upskilling
Your team is your greatest asset. Invest in their growth and let the ROI speak for itself.
Digital coach
Practical tips to respond in real time.
Say goodbye to standardized trainings and scheduled learning sessions. Digital coach is your employee's personal sidekick for managing in-the-moment with tactical advice in 3-5 minutes.
Gain insight into what your employees want to learn by allowing them to focus on the skills that matter to them.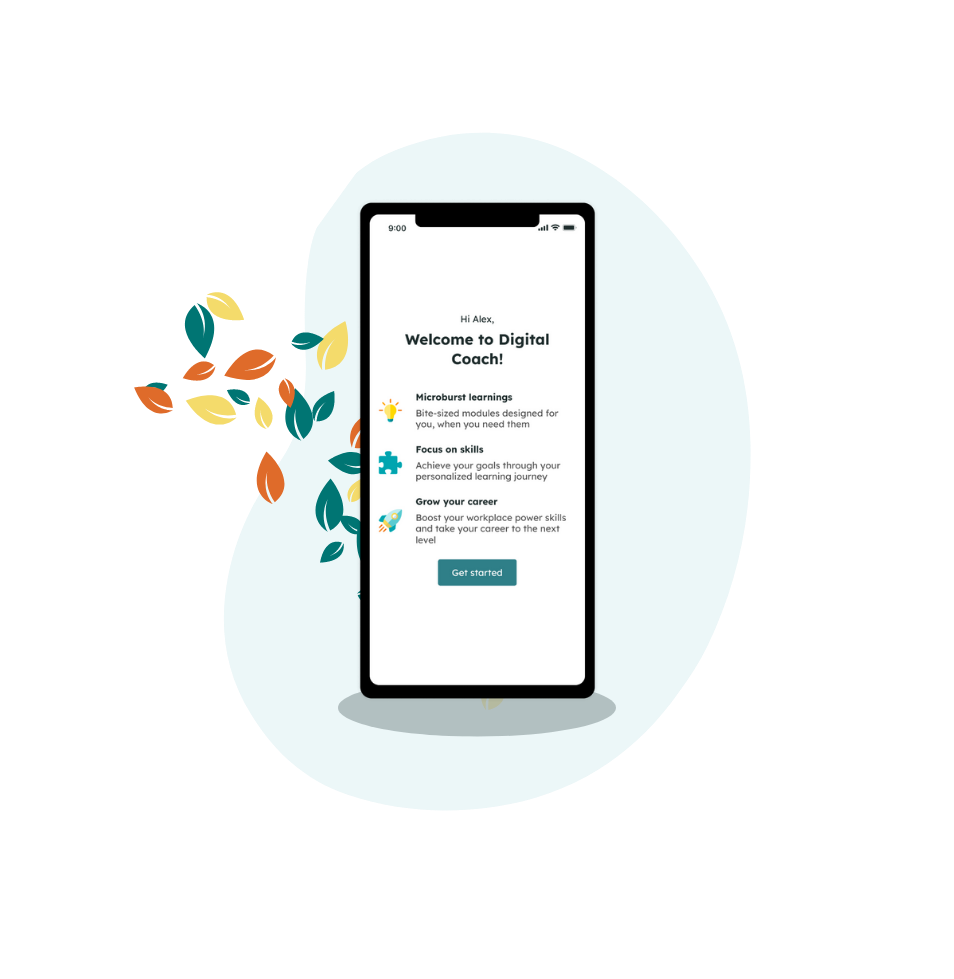 Learn
Online programs to upskill, at scale.
Inclusion training takes more than a one-off, seminar. Eskalera's learning paths are designed to enable your team to grow and develop through 5-10 minute weekly experiences and reflective exercises.
Experience micro-learnings that will help your people understand and recognize the impact of inclusion skills like purposeful vulnerability, empathetic listening, and psychological safety.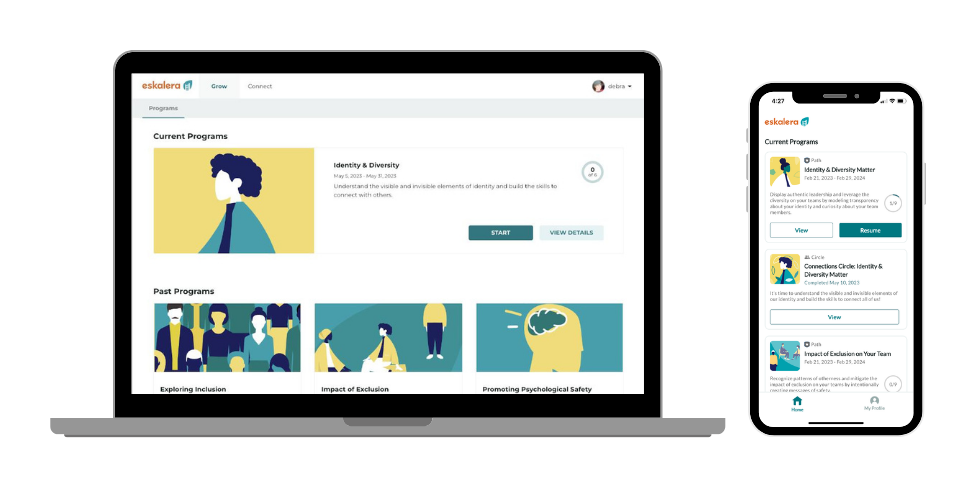 Let your employees build the skills they want
77%

of employees tangibly progress their skills
20x

traditional learning completion rate